Here's another Key holder, but with different inlay. The lettering is done using a Cotilion font that was bolded.

It was given to Jim and Louise Spooner on the occasion of their 50th wedding anniversary. Jim is a luthier that has built many fine guitars and is kind enough to praise my work, especially when I do something a little bit special, so I thought he might appreciate the key rack.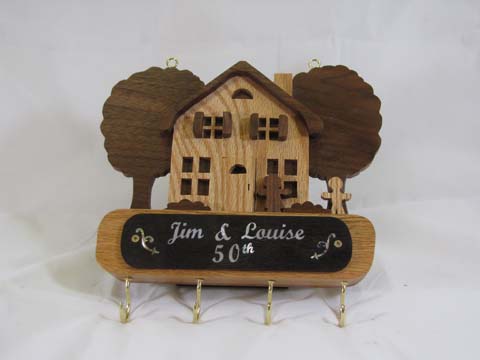 He did, and even knew its purpose, without being told.